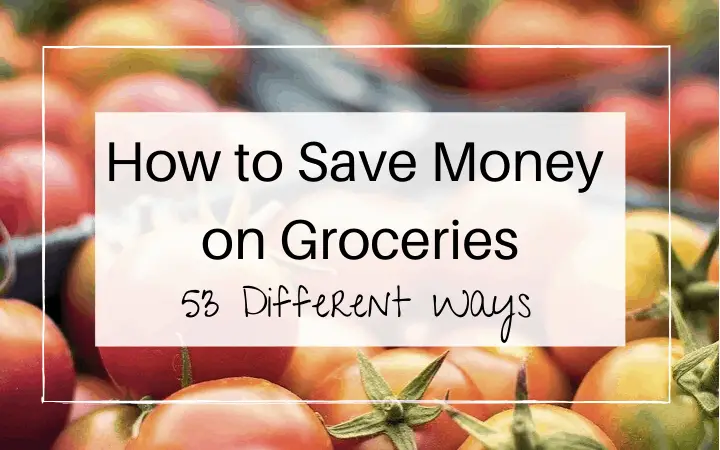 Saving money on groceries is one of the biggest budget challenges we face. Food is a major monthly expense– right up there with housing, transportation, and education costs.
According to the USDA, the average family of four spends an average of $150-$250 per week on food just at home.
I've always been a conscious spender, but I doubled down even harder several years ago when I was laid off from a corporate wellness dietitian job. We went from two full time incomes to a 1.5 income household.
I reduced my food spending A LOT, which also forced me to pay close attention to food waste.
Eating healthy and sustainably grown food is important to me, even on a budget. That includes some organic and locally sourced items, which can easily increase costs. Luckily eating that way doesn't have to cost a fortune.
My husband and I now average well under $100 on groceries per week, with purchasing some of our food at Sprouts, Whole Foods, and other local, natural food stores.
The following methods are all ways we've saved money on groceries at some point, all while eating healthful and nutritionally dense foods.
How to Save Money on Groceries by Planning Ahead
1. Find Joy in Cooking
First of all, it's helpful to enjoy cooking even a little. This part in the process took me a LONG time.
I never really learned to cook until I turned 30. In my past life, I would rather just spend the extra money and pick up food on the go.
But slowing down and cooking food at home not only saves money, it provides a major sense of accomplishment. It also helps foster a better relationship with food and the environment.
Master one skill at a time, and start with your favorite easy meals. Tacos, quesadillas, pizza, and sheet pan meals are all great beginner meals to start cooking at home.
2. Shop the Pantry First
Chances are there are foods in the pantry and fridge just waiting to be combined into a meal. Before meal planning or writing out a grocery list, do an inventory of what's already on hand.
This will also prevent double buying an ingredient that may already be lurking in the back of the spice cabinet or in the vegetable drawer.
3. Use Up What's On Hand
Once all the food has been inventoried, use it up! Get the creative juices flowing and see how many different meal ideas you can come up with. Frittatas, hash, and stir frys are all great ways to use up extra ingredients and reduce food waste.
Occasionally, we'll do a pantry challenge and try to use up all the items we have on hand before the next grocery run. It's always fun to see how far we can extend the next grocery shopping trip and how much money it saves!
4. Check Store Sales
It's always a good idea to check store sales BEFORE meal planning. Building your meals around items on sale can really save time and money versus planning then looking for sales.
For instance, I love scallops. Regularly priced scallops can easily be upwards of $20 per pound, so I only buy them when they're majorly discounted.
5. Use the Flipp App to See Sales All in One Place
Flipp is my go-to app for checking store sales. It allows you to browse over 2,000 store circulars for the best deals and discounts all in one place.
And it's not just available to help you save money on groceries. It includes home improvement stores, drug stores, electronics, and more!
6. Cash Back Apps
Free money just for grocery shopping or buying your favorite brands? Yes, please! Ibotta, Shopkick, and Fetch are the most popular apps to earn extra money, which can help save on groceries!
My favorite app (and also easiest by far) is Fetch Rewards. Save and scan receipts from basically any retail store that sells food and/or household products and earn points toward gift cards.
1,000 points = $1 and at 3,000 points you can claim gift cards to nearly any major store chain you can imagine! Earning points is so easy and some folks earn multiple gift cards each week. Here's how:
Refer friends and family.
Ask a significant other or family members to save their receipts for you.
Scan random receipts you find floating around in the parking lot or that get left in the self check-out receipt printer. Free money!
Incorporate items with higher point levels into weekly meal planning.
Click the image below to use my referral code and earn an automatic $2 sign up bonus!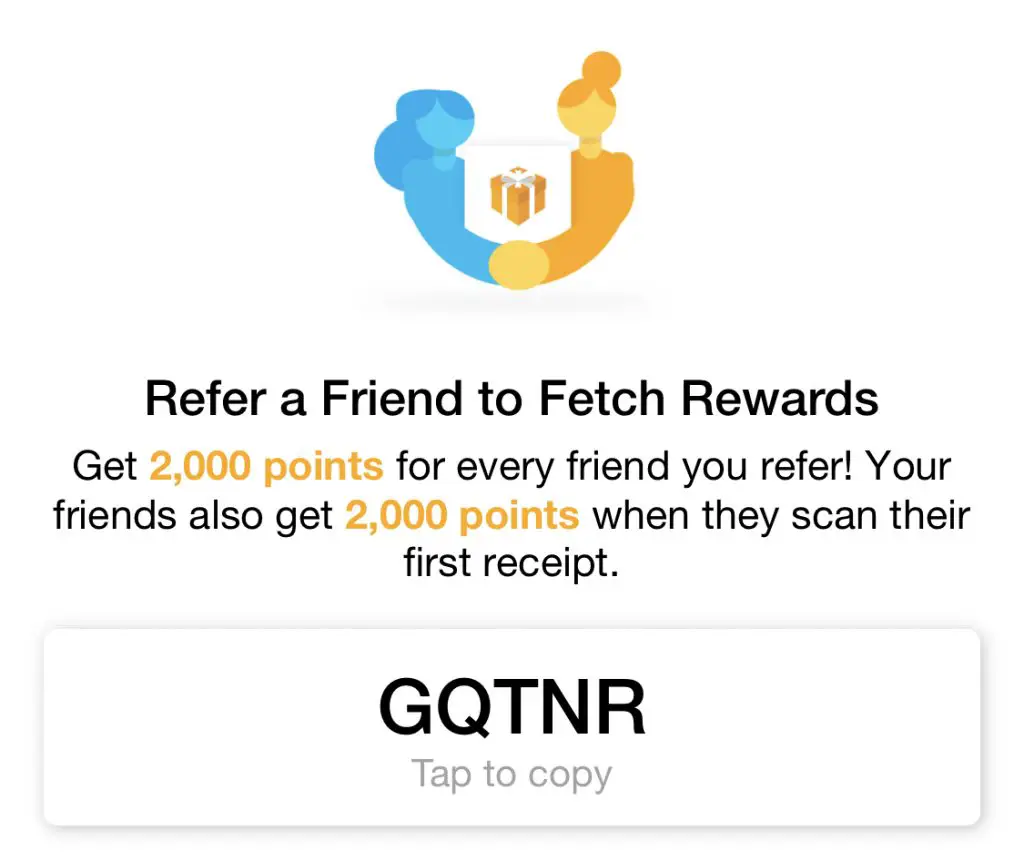 7. Plan to Grocery Shop on Wednesdays
Some grocery stores have overlapping weekly ads. This means on one day a week, usually Wednesdays, there are double the sale items to take advantage of.
Sprouts is a major grocery store chain that boasts double ad Wednesday. Shopping on the same day a new ad comes out is also the best way to ensure items are available.
8. Coupon
I'm not a fan of couponing just to have a pantry full of convenience foods and other items that may expire before they're ever used.
If you already shop discounted store brands, there aren't a lot of coupons available unfortunately. Also it's good to note that coupons for fresh produce and whole foods are basically nonexistent.
However, it is a good idea to use coupons for your favorite brands, especially nonperishable or hygiene items. Oftentimes these come in the mail or can be downloaded from the manufacturer or store website!
9. Use A Cash Back Credit Card
This one is only for responsible credit card holders. Do not use a credit card if you're unable to pay it off in full each month.
That being said, certain credit cards offer up to 5% back on food purchases. The Amazon Prime card earns 5% on Whole Foods purchases, which can be redeemed for cash back, gift cards, travel, or used to pay for other Amazon purchases.
10. Open a Store Loyalty Account
Sign up for store loyalty accounts to be notified of special deal days or sales. Usually each purchase will earn points that can be used toward a future purchase, gas discounts, or free items.
11. Know What's in Season
Get familiar with what foods grow best during each season to ensure you're getting the best price and flavor! For example, North American citrus fruits grow and ripen best throughout late fall to early spring.
Ever tried buying grapefruits or Meyer lemons during the summer? Chances are they are expensive, are flown in from abroad, and won't taste nearly as good. Use this helpful guide to see seasonal foods for your state.
12. Meal Plan
Never make a meal plan before taking a pantry inventory, checking store sales, and most importantly shopping! Some argue it's best to shop the deals first, then plan. More often than not, that leads to an overly stocked kitchen and more money spent.
Look at your schedule and be realistic on the amount of time you'll have to meal prep and cook. Overshopping leads to wasting food, and essentially thowing away money.
The average family of four throws away $1,500 a year on wasted food AND spends $3,000 just on dining out.
Finally, leave the elaborate meals for weekends or special occasions.
---
Enter your email below to receive my 5×5 Meal Planning Guide (my favorite way to meal plan). I choose five main ingredients and mix and match them, along with other pantry staples, to create five or more meals and snacks!
13. Incorporate More Plant Based Meals
Vegetarians spend almost $750 less per year on food than meat eaters, according to a study by the Journal of Hunger and Environmental Nutrition.
Meat, seafood, and dairy products can jack up grocery tabs. Looking at price per pound, vegetarian protein from beans, legumes, and other plant sources are significantly more budget friendly.
Add a few meatless meals to the weekly menu!
14. Create a Meal Rotation
Save time and money with a rotating weekly menu of your favorite go-to inexpensive meals.
Schools, hospitals, and long term care facilities all have rotating weekly meal plans to ensure easy and effective meal production. This might look like a veggie quesadilla with black beans, served every third Monday for lunch, for example.
15. Make a Shopping List
This goes without saying. Make a grocery shopping list and stick to it. No impulse buys!
Even better, keep a visible running grocery list somewhere in the kitchen. Whenever you run low or use up a staple ingredient, add it to the list. This ensures you never forget an ingredient, and avoid multiple trips to the store.
16. Substitute Recipe Ingredients with an Item Already on Hand
Check the grocery list for ingredients that can be substituted with items already on hand. Save money by using what you have, and by making sure nothing goes to waste.
I often do with with condiments and salad dressings. Tartar, marinara, and pasta sauces are all easily made with pantry staples and seasonings I always keep on hand.
17. Shop Sans Kids or the Money Spending Spouse
Leave the kids and not-so-frugal significant other at home if they'll be a distraction. My bottomless pit of of a husband cannot resist grocery store sushi. I can always bet on the grocery bill being higher when he comes along.
Kids are watching less television these days, instead spending more time online. Food marketers spend billions of dollars on digital ad spend for apps, games, streaming video, and basically anywhere kids hang out online.
How to Save Money On Groceries at the Store
18. Utilize Delivery or Pick Up Service
Harris Teeter and Kroger were early adopters of online grocery store ordering and pick up. It's been a game changer since.
Some stores offer pick-up services for free, while others charge a small fee. Grocery delivery through a third party is more expensive, but can still save time and money. Amazon Prime memberships include free Whole Foods delivery with a minimum purchase of $35.
Each method eliminates impulse purchases, saves time, and makes grocery shopping a breeze for busy individuals and parents!
19. Use a Smaller Cart
Shopping carts are intentionally designed much larger today than 50 years ago. Marketing tests show customers spend 40% more on average when using a bigger cart.
Think of it like purchasing a larger home. The bigger the house, the more decor items you're tempted to buy.
Another sneaky trick– bigger carts sometimes don't allow you to u-turn out of an aisle. That forces customers to go all the way down the aisle and more opportunity to buy things not on the list.
20. Don't Shop Hungry
Shopping on an empty stomach guarantees a higher grocery bill! Self control is much harder, and unhealthy, convenience food is more likely to end up in the cart.
Eat a snack beforehand or plan grocery errands after a meal.
21. Bring Your Own Reusable Bag
Some grocery stores offer discounts for bringing your own bags. At .05 to .10 cents credit per bag, that's several dollars per year in savings.
Not to mention it's just good environmental stewardship.
22. Compare Unit Pricing
Comparing unit prices (like cost per ounce, pound or serving) is the best way to save money on groceries.
Unit pricing is helpful when comparing similar products and items sold in different sizes. The cheapest price may not actually provide the best value.
For example, which is the better value?
Frozen, diced butternut squash: $3.99 for a single 20 ounce bag
Whole, fresh butternut squash: $4.17 for 3 each at 1.30/lb
Buying the whole, fresh butternut squash is the better deal when comparing price per ounce, which comes out to 0.08 cents per pound, compared to the frozen, diced squash at 0.20 cents per ounce.
23. Avoid Free Samples
Free samples are there in hopes you'll test and buy! The vendors have unique sales tactics to encourage a product purchase, even though it's not on the grocery list.
If you're one that's easily swayed, or feel guilty walking away without buying, skip the samples.
24. Choose Store Brands
When I worked in corporate wellness, one of my favorite presentations to give included a taste test between store brand and name brand cereal. No one could ever taste the difference!
That's because many store branded items are manufactured and packaged (with a different label) at the same facilities as name brand products. They literally use the same exact recipe for each product.
Do your own taste test and save money too!
25. Shop Above or Below Eye Level
Grocery stores place more expensive, name brand items at eye level. It's a convenient trick that plays on rushed customers.
Shoppers in a hurry don't take time to consider all options available for a product on the shelf. They tend to grab whatever they see first. So make sure and look up top and down low on shelves for better priced options.
26. Buy Protein in Bulk
When you find a good deal, sometimes it pays to purchase meat in bulk. Whether it be a wholesale store like CostCo or a regular market.
Do the math. Buying protein in bulk can significantly increase the grocery bill at the time. If it can be stored or frozen for later use, the decrease in cost per serving may be worth it.
27. Shop the Bulk Aisle
While buying some items in bulk to decrease unit price is a smart choice, buying from the bulk aisle is a totally different game.
Shopping the bulk aisle is perfect for ingredients you may only need a small amount of. Rather than paying full price for a whole container of an ingredient, buy only the amount you'll need to save money.
Buying only what you need also helps cut back on waste later on. Coffee, nut butters, oats, nuts, cereal, rice, beans, pasta, honey, and spices are just some of the items offered by the ounce/pound in bulk.
28. Don't Fall for Meaningless Marketing
There are certain words on a food package or label that can jack prices right up. A few are:
natural
organic
antibiotic free
hormone free
non-GMO
While these labels are important for some products, it can lead to overspending on others. For example– most consumers would pay extra for 'all natural, non-GMO' labeled peanut butter.
Peanuts aren't a genetically modified grown crop, so non-GMO peanut butter means zilch.
Another example is the 'natural' label. Foods labeled 'natural' or 'all natural' aren't regulated, certified, or inspected by anyone. It's a meaningless term.
29. Choose Organic Foods Wisely
Buying organic everything adds up quickly. I don't buy only organic, although I prefer it for environmental reasons.
If the conventionally grown price of a food falls within a few cents to that of the organic version, (like bananas), I'll opt for organic. If it's a major price difference, I'll consider conventionally grown.
It's best to get familiar with the Environmental Working Group's Dirty Dozen List. These 12 fruits and veggies have tested the highest for pesticide residue, so it may be worth buying the organic versions.
30. Shop Discounted Produce
Grocery stores throw out produce way more often than they'd prefer. To decrease this, most stores have a discounted produce section for overripe and 'ugly' or misshapen goods.
Stores will also heavily discount packaged salad or lettuce mixes that are nearing expiration dates. Use it up quickly or freeze for later use. Either way, it's money saved!
31. Buy Dried Beans Instead of Canned
Dried beans and legumes are a bit more labor intensive than purchasing the canned version. But the extra work is worth it, because you'll get more of the end product for much less.
Dried beans nearly triple in amount after they're cooked, and triple the amount saved as well.
32. Limit Bottled Beverages
Bottled beverages include sodas, bottled water, alcohol, tea, and milk. Plant based milks and teas can easily be made or brewed at home for less. Soda, alcohol, and bottled water can all be replaced with filtered tap water from home.
Giving up alcohol and other bottled drinks just a few days a week can really save money on groceries over time.
33. Look for Special Store Discounts
Stores give special discounts on items being discontinued, either from production all together or from being carried at that particular location due to low sales.
Items that are reaching their expiration dates will be heavily discounted as well. This is a perfect time to stock up on meat and freeze for later.
34. Take Advantage of Post Holiday Sales
Post holidays are another perfect time to save on groceries. Turkey, ham, lamb, baking supplies, and cheese all go on sale after Thanksgiving, Christmas, and Easter. Discounted chocolates after Valentines Day, anyone?
Plan ahead and ensure adequate freezer space if you're buying a surplus.
35. Ask the Store to Price Match
Major chains and big box stores offer price matching, including food! Usually this applies only to sales and BOGO deals on name brand products, not store brand.
If a favorite brand is on sale at another store, save time and show the ad to the cashier and ask for a price match.
Price matching usually doesn't apply to fresh produce.
36. Opt for Whole Produce
Avoiding pre-processed produce will help save money on groceries, not to mention reduce lots of packaging waste. Any pre-washing, peeling, chopping, dicing, or shredding, etc. will incur a premium upcharge.
Vice did a comparison and found shoppers could save $100 per month or more by forgoing conveniently processed produce and opting to do it themselves.
37. Buy the Whole Bird
Purchase an entire chicken or turkey for significantly less. One bird is anywhere from 3.5-5 pounds and can average from $1.99-3.99 per pound.
A whole bird provides many meals, plus 8-10 cups of collagen rich, bone broth! Bone broth alone can get super expensive, costing upwards of $5.00 for one cup in some cafes.
38. Purchase Toiletries Elsewhere
Unless all of your grocery shopping is done at a wholesale or big box store like Walmart, the cost of toiletries and home cleaning products are likely marked up.
Grocery stores recognize the all-in-one convenience factor of purchasing toilet paper and other self care amenities along with food. Many customers are willing to pay a slightly higher price to avoid shopping multiple stores.
39. Avoid Impulse Buys at Checkout
There's one final obstacle one must be conquer before escaping the store under budget– the grocery store checkout section.
Stores play on our decision fatigue at checkout. They strategically place low cost, grab and go products in hopes of making one last sale. The $1 Target spot is a genius example of this model.
Bring your own snacks and beverage for longer shops, and don't deviate from the list!
How to Save Money On Groceries By Shopping Local
40. Consider a CSA Membership
Community supported agriculture (CSA) is a partnership that connects local communities with area farmers. Individuals can pre-purchase a 'share' of the farmers' crop and receive fresh farm goods as they're harvested throughout the year.
Most CSAs offer seasonal or quarterly memberships, in which individuals receive weekly seasonal foods via pick-up or delivery. CSAs offer produce, herbs, flowers, shelled eggs, and sometimes meat, cheese, and milk as well.
Do a cost analysis before buying into a CSA. Oftentimes it saves money! Eating seasonal, locally grown foods is a great way to boost immunity and prevent costly illnesses. Finally, supporting local farmers is a major bonus!
41. Time the (Farmer's) Market
Shop during the last hour of a farmer's market for the best deals. Most vendors prefer to get rid of their remaining product at a discounted rate, rather than repack it all up and transport it away.
Even though end-of-the-day sales are assumed, it's always best to politely ask if any last minute discounts are available.
42. Join a Food Co-op
A food cooperative (or food co-op) is a member owned grocery store, selling locally sourced goods from area farmers and makers.
Members pay a one-time fee that allows them operational voting rights, special store discounts, and other member benefits. While anyone can shop at food co-ops, members get more benefits.
If you're one to purchase mostly organic, locally grown foods this may be one way to save extra money!
43. Buy the Whole Animal for Meat
This is hands down the best way for meat eaters to save money (and also support local, sustainable farming practices). Some farmers sell part of their herd to local consumers for beef or pork.
One animal can be split between multiple families, often in half or in quarters. The farmer will transport the animal to a butcher or processing facility for proper packaging.
Even after paying for the animal plus processing fees, it's usually still cheaper that buying meat at a grocery store.
How to Save Money On Groceries at Home
44. Properly Store Food
Properly storing food is the best way to extend shelf life, especially produce. Temperature, amount of ethylene gas production, washing, and storage area are all factors to consider when it comes to storing food.
Use this resource to help you decide where and how to store produce.
45. Reduce Food Waste
Throwing away food is essentially throwing away money. The average family of four wastes $1,500 a year on tossed food alone, according to the USDA.
If you throw out food on a regular basis, it's time to track your food waste to get a better idea of where the challenge areas lie.
Write down or keep a spreadsheet of food items that get tossed each day for a week. Then make a plan to buy less, freeze for later, or incorporate items into a meal plan.
46. Freeze Leftovers
Freeze any items that you may use later before they go bad. Keep in mind the texture of thawed foods may be different that eating the fresh version.
Just about anything can be frozen, with the exception of whole leaf lettuce, eggs, soft cheeses, and oil based condiments like mayonnaise.
47. DIY Ingredients
Many recipe ingredients can actually be made from pantry and kitchen staples you probably keep on hand. Like buttermilk! I never buy buttermilk because it's easy to make at home by combining 1 cup of milk and 1 tablespoon of white vinegar or lemon juice.
Salad dressings, spice blends, vegetable and bone broths, bread, and some condiments are easy to make and can shave a significant amount off the grocery bill.
48. Learn How to Pickle Foods
Picking foods is a great way to preserve items for longer periods of time. You can pickle, which simply means either fermentation or immersing in vinegar, just about any vegetable.
Pickled veggies last 5 or 6 months when stored in an airtight jar in the refrigerator.
49. Create a Capsule Pantry
A capsule pantry is similar to a capsule wardrobe. They are both made of a few essential items that can be mixed and matched for multiple combinations.
Start by making a master list of your favorite recipes and then keep your pantry and fridge stocked with those key ingredients. Meal planning gets simpler and you'll save money over time!
50. Grow Your Own Herbs
Herbs can be grown year round inside and won't take up a lot of space. If you have more room, an herb garden outside provides delicious flavors throughout growing season and beyond.
Herb seeds are cheap, and some public libraries and other community resources even give them away at no cost!
51. Plant a Garden
Growing your own food can save thousands of dollars in food costs and may later help save money on expensive medical bills too. Foods produced throughout growing season can be frozen, pickled, and stored to extend their use through winter months.
Gardening is a great form of exercise that also reduces stress and improves eating habits.
52. Forage Food
Did you know there's likely edible food hiding in your own backyard? That you don't have to pay for! Ancient civilizations foraged for food and medicinal purposes, and the art of foraging is making a major comeback these days.
Dandelion greens, wild onion and garlic, mushrooms, and ramps are examples of foraged foods that are considered restaurant delicacies.
Be sure and educate yourself before eating any wild plant. Some poisonous plants can look similar to edible varieties.
53. Hunt
Hunting for food (not sport) is another way to eat sustainably and save money.
My family often has wild venison on hand, which is much cheaper and healthier than most any other meat found in a grocery store.
Final Thoughts
Hopefully you have several new ideas on how to save money on groceries while you're meal planning, at the store, and at home. Eating healthy, locally sourced, and organically grown foods doesn't have to cost a fortune.