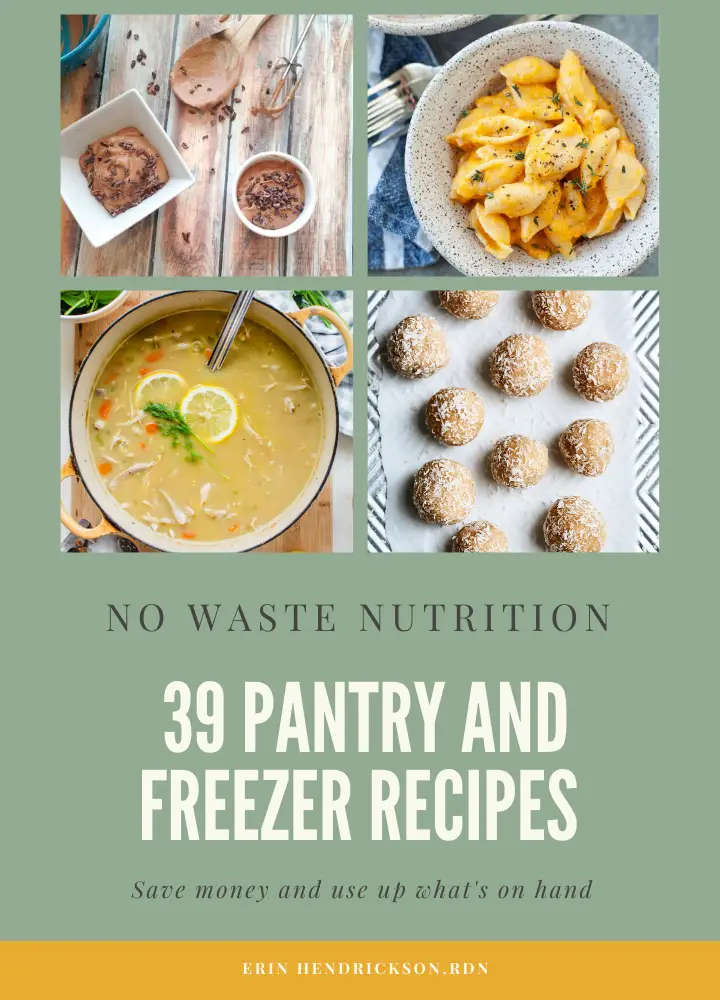 Easy and healthy pantry and freezer recipes are crucial to have on hand, especially now. But they're helpful in so many different situations as well including:
in times of crisis or food shortages
when you're trying to save money
to use up what's on hand and reduce food waste
when unexpected company arrives and you need a quick meal
I love doing a No Spend Month every now and then to use up all the inventory on hand and limit grocery store trips. It gets my creative culinary juices flowing, and helps save a lot of money as well.
Related: Clear Kitchen Clutter with a Pantry and Freezer Challenge
If you need a few ideas to use up ingredients on hand, I've rounded up a comprehensive list of pantry and freezer recipes from my Registered Dietitian friends and foodie experts from across the internet.
Every single one of these recipes is customizable depending on what you have on hand, as well as what your food preferences are.
Simple Pantry and Freezer Recipes Perfect for Breakfast
These simple breakfast ideas are packed with fiber and protein to hold you over until the next mealtime.
Homemade granola is so easy to make from pantry staple items. It's easy to throw together oatmeal, mixed nuts, nut butter, dried fruit, and any other random items that need to be used.
Here a few more breakfast ideas:
Berry Almond Butter Overnight Oats
Chelsea Dishes
Pistachio Cranberry Granola
The Nutrition Adventure
Lunchtime Pantry and Freezer Recipes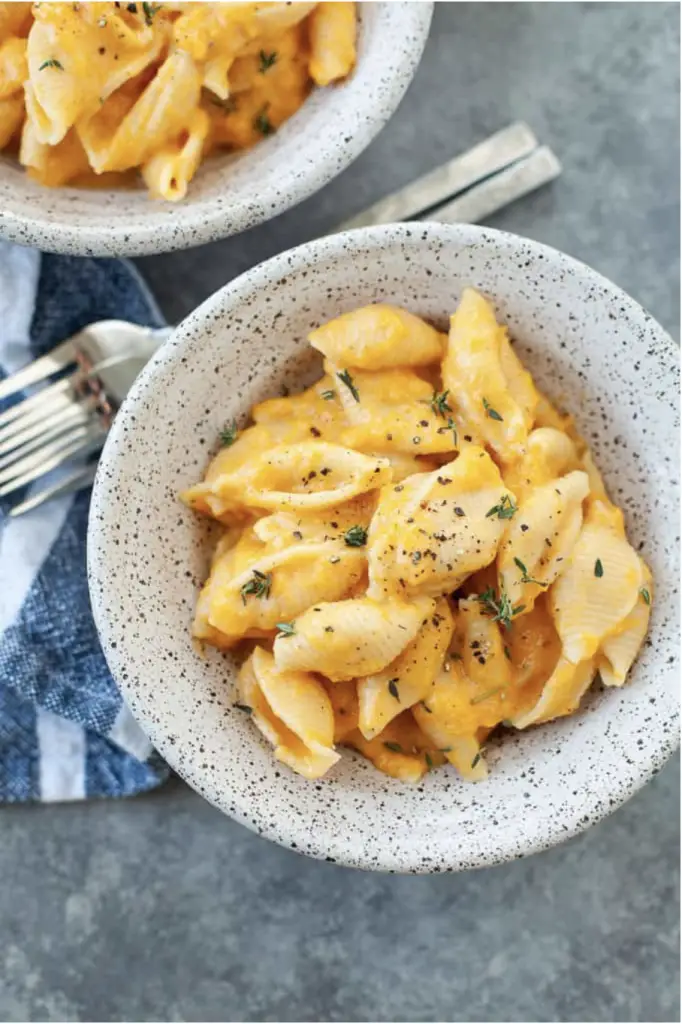 All of these pantry and freezer recipe lunch ideas are super simple to make with ingredients you probably have on hand right now. These would all work for lighter dinner time meals as well.
Some meals may feature fresh produce. These can all easily be substituted with canned or frozen versions. Also feel free to sub out whatever beans and grains you have on hand.
Quick and Easy Chickpea Salad Sandwiches
Chelsea Dishes
3 Ingredient Everything But the Bagel Turkey Burger
The Meal Planning Method
Black Bean Veggie Tacos
Nourish Nutrition
Roasted Veggie Quinoa
Foods with Judes
Green Bean Medley with Tuna Salad
Sarah Koszyk
Black Bean Bowl with Pumpkin Chili Sauce
The Nutrition Adventure
Canned Tuna Pasta Recipe
Create Kids Club
Vegetarian Rice Bowl with Chickpeas, Tomato, and Okra
Amy Gorin Nutrition
Black Bean Pasta Salad with Spicy Cashew Romesco
Kelly Jones Nutrition
Coconut Fried Rice
Nutrition a la Natalie
30 Minute Pantry Pasta Meal
KeyVion Miller Nutrition
Instant Pot Butternut Squash Mac and Cheese
Kara Lydon Nutrition
Simple One Pot Wonton Soup
The Meal Planning Method
Easy Pantry and Freezer Recipes for Dinner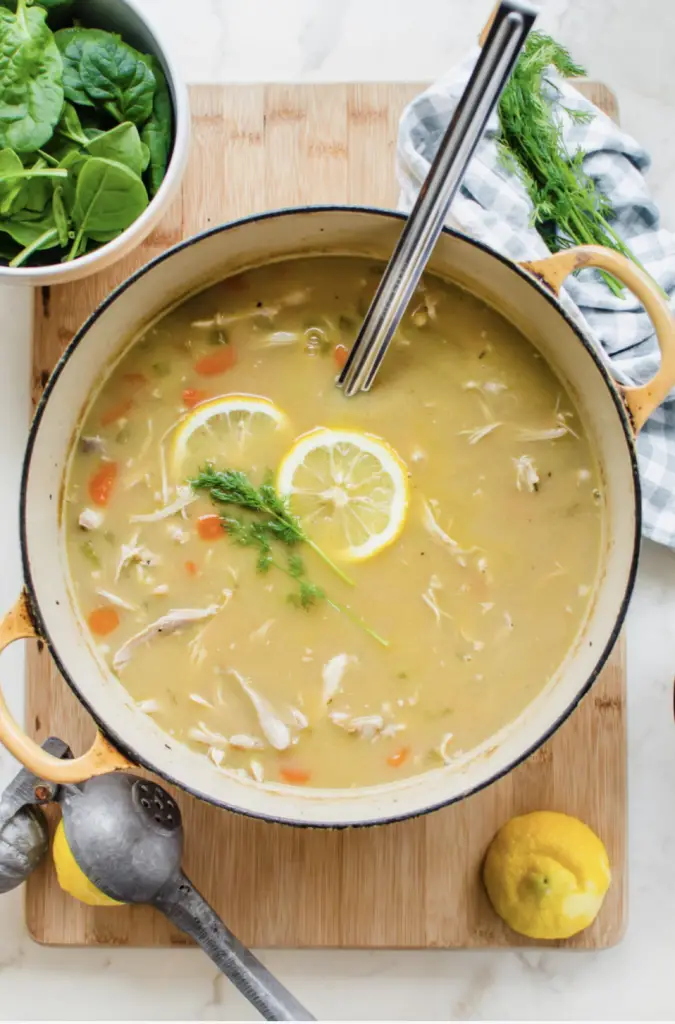 Dinner doesn't have to be super complicated. These recipes are perfect for last minute guests and can be pulled together in a pinch. Save any leftovers for lunch the next day!
Again, feel free to substitute out any ingredients you have on hand. Canned veggies, beans, and grains, and proteins can all be mixed and matched for similar recipe combinations.
Homemade Vegetable Broth from Food Scraps
Fork in the Road
Shrimp Scampi with Spinach
Jenny Shea Rawn
Vegetarian Rice and Bean Casserole
Make Healthy Easy
Crockpot Vegetable and White Bean Soup
The Nutrition Adventure
Simple Split Pea Soup
Jenny Shea Rawn
Sheet Pan Maple Mustard Salmon with Brussels Sprouts
Nourish Nutrition
Instant Pot Ribolita (Italian Bread Soup)
Sweet Cayenne
Italian Broccoli, Barley, and Beans
Kelly Jones Nutrition
Instant Pot Chicken Stew
Leanne Ray
Southwestern Stuffed Quinoa Bell Peppers
The Oregon Dietitian
Italian Lentil and Rice Pantry Casserole
Being Nutritious
One Pot Chili
The Meal Planning Method
Lemony Chicken and Orzo Soup
Sweet Cayenne
Last Minute Black Bean Soup
Liz's Healthy Table
Freezer Friendly Poppyseed Chicken Casserole
Sweet Cayenne
Kale and Sweet Potato Mac and Cheese
Bucket List Tummy
Instant Pot Chicken Posole Verde
Sweet Cayenne
Simple Pantry And Freezer Recipes for Dessert
No crazy, intricate cooking techniques required for these dessert recipes. These are ultra easy, tasty, and on the healthier side.
Chocolate Chip Banana Baked Oatmeal
Simply Nourished Home
Vegan Chocolate Chip Coconut Cream Pudding
Bucket List Tummy
Dark Chocolate Flourless Brownie
KeyVion Miller Nutrition
Zero Waste Cinnamon Apple Chickpea Cookies
No Waste Nutrition
Snackable Pantry and Freezer Recipes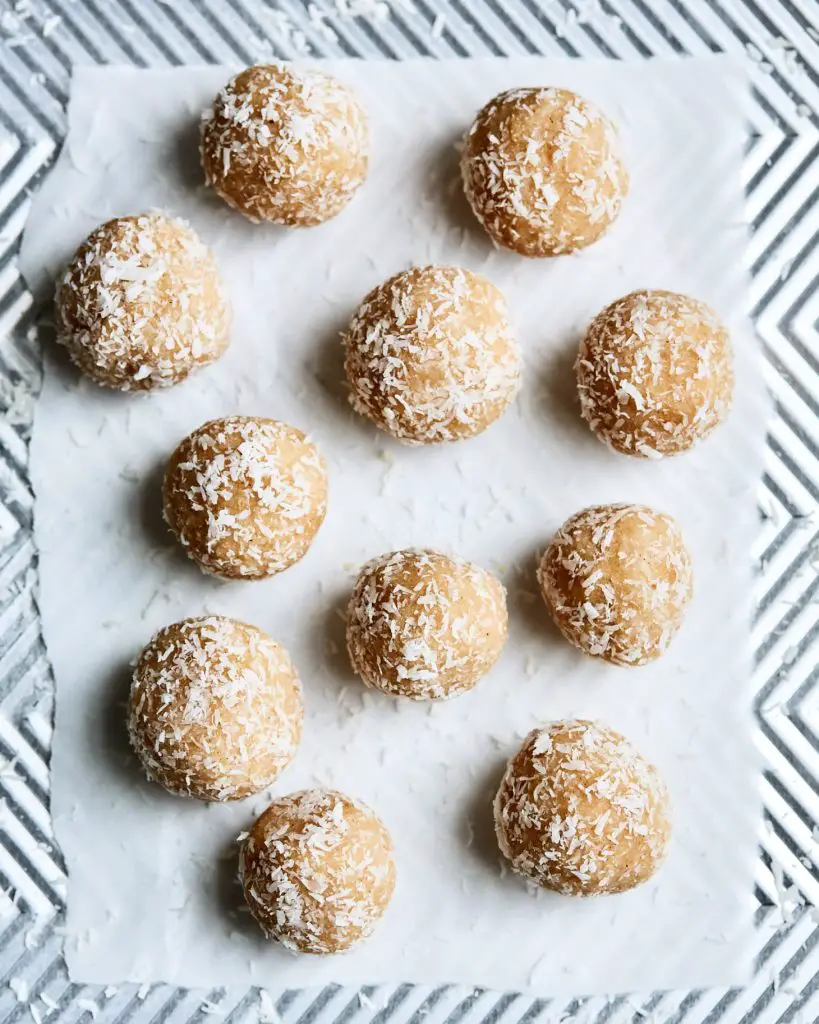 Energy balls are the perfect snack anytime. They're especially great before or after a workout, and can even double as dessert!
Chocolate Almond Butter Protein Balls
Amy Gorin Nutrition
No Bake Healthy Energy Bars with Prunes
Amy Gorin Nutrition
We hope you've found a few meal ideas to make use of your pantry and freezer contents.
For more easy meal and meal prep ideas to help save money and reduce waste, check out my 5×5 Meal Planning Method!